Welcome to the only place on the web where you'll find true basenji magic -- a great novel every animal lover will enjoy,
and a really cool plush basenji named Magic!
August Magic
If you've ever loved a dog,
you'll love August Magic!


"August Magic is a novel about second chances,
about the magic that people and
companion animals can make together,
and about how saving an animal's life
can have a positive effect on your own."
--Author Veronica Anne Starbuck

From the highly-acclaimed novel August Magic,
we proudly present . . .
Magic the plush basenji!
Introducing Magic, the plush basenji, from Veronica Anne Starbuck's beloved novel August Magic. He's a sweet, cuddly basenji just begging for a big hug!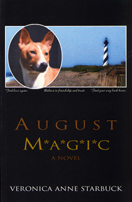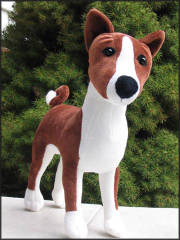 Windigo Harbor Media
PO Box 183753
Shelby Twp MI 48318-3753